Dingle Peninsula Adventures
The Dingle Peninsula offers an abundance of tours, activities and amenities and caters particularly for those who enjoy a sense of adventure in the great outdoors. To this end, we have teamed up with Irish Adventures, located on the Dingle Peninsula, who will assist and guide you to find your sense of adventure and give you wonderful experiences among the magnificent hidden gems of our region!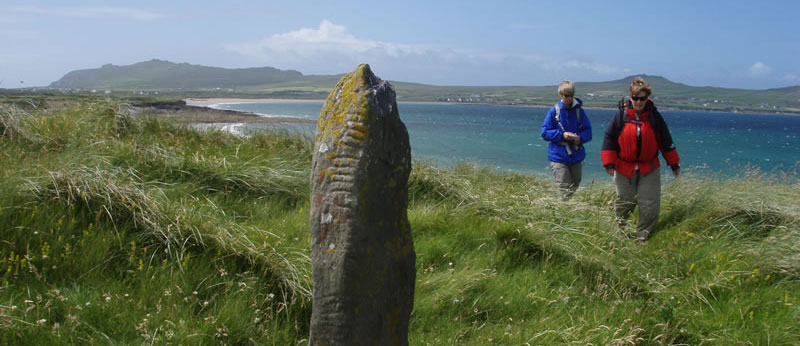 Irish Adventures offers a variety of tours, activities and training that are aimed at all levels and abilities, adventure tours, walking & hiking tours/holidays, cycling tours, horse riding tours, hill walking, mountaineering, kayaking, mountain biking, rock-climbing, guides for Carrauntoohil, mountain skills in Kerry or other locations. Tours personalised to suit your needs are also available.
Irish Adventures aim to provide quality outdoor adventure and training in some of the most beautiful untouched areas of Ireland and further afield. With small groups you get great value for your money and still get that personal touch from the experienced qualified guides, which allows you to relax and enjoy the local culture and get to know about history, geology, archaeological sites and even the mystical legends of each area you visit.
Address: Ballinaboula, Dingle, Co. Kerry
Telephone: +353 (0)87 419 0318
E-mail:
This email address is being protected from spambots. You need JavaScript enabled to view it.
www.irishadventures.net